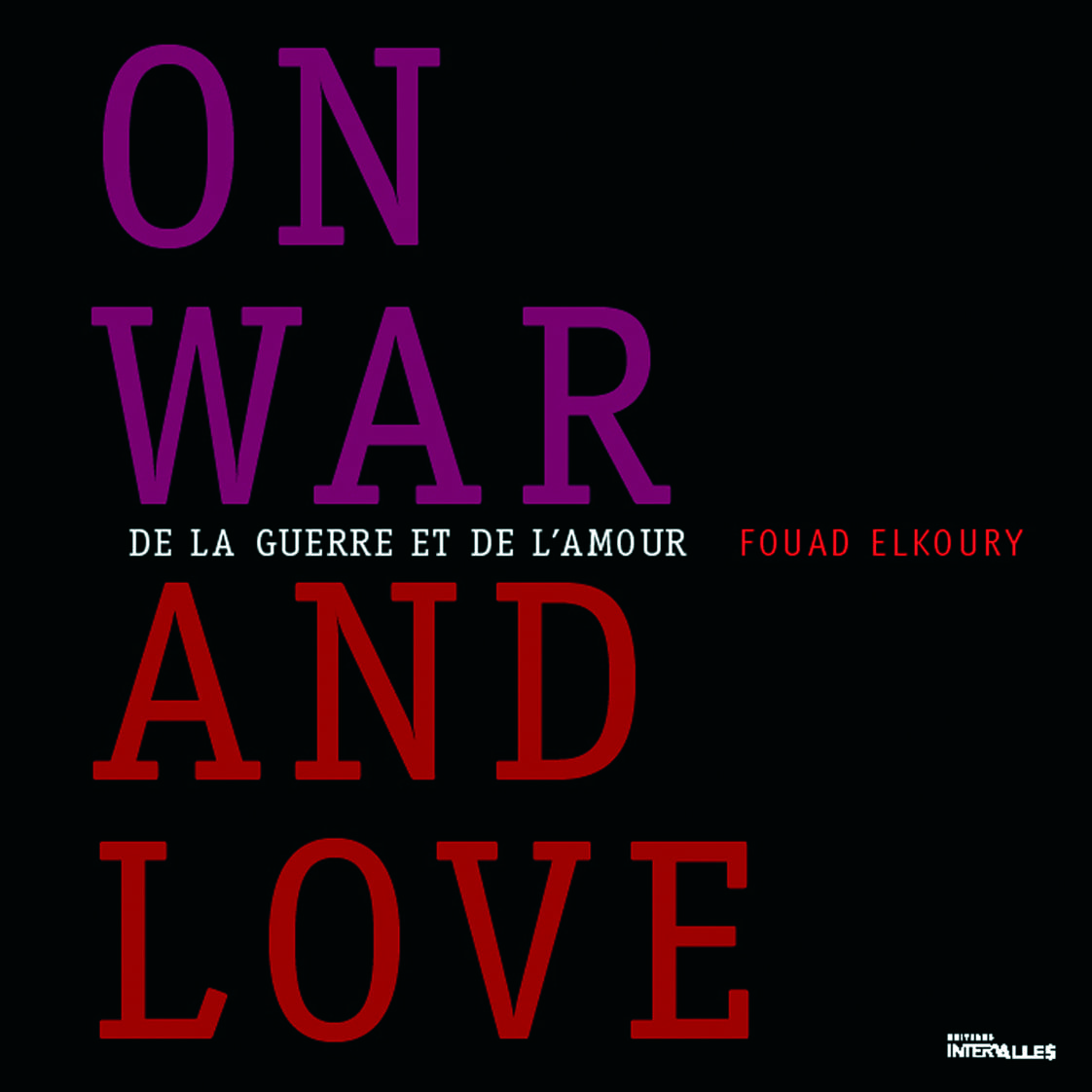 19,00 € On War & Love quantity Add to cart
Published : 20 September 2007
96 pages
N° ISBN : 978-2-916355-20-7


19,00 €
Born in 1952 in Paris of Lebanese parents, Fouad Elkoury lives between Paris, Beirut and Istanbul. He began his artistic career by photographing Beirut during the civil war, exploring issues of survival in a war-torn city. Far from being a report of everyday life, his pictures bear the necessity of withstanding time, as underlined in his publication Beyrouth Aller-Retour (1984), to be followed by a post-war work, Beirut City Centre (1992), which was widely exhibited and published in a book that became a landmark in the history of photography. Accounting for how to live in war zones while at the same time keeping a distance from everyday life marks his art, as can be seen in Palestine, l'envers du miroir (1996), Liban Provisoire (1998), or in his fictional narrative Suite Egyptienne (1999).
After co-founding the Arab Image Foundation in Beirut, collecting and studying historical pictures of the region, Elkoury questioned the purpose of single photographic images, away from aestheticism. His later works elaborate composite visuals (diptychs, triptychs...) to create new meanings, combining still photography, text and video. His Paris exhibition Sombres at the Maison Européenne de la Photo, with its filmed counterpart Letters to Francine (2002), revolves around wounds; Civilisation, fake = real? ponders the phenomenon of representation and replication; On war and love (2006) reflects on the dimension of intimacy in wartime.
On War & Love
Catalogue of the exhibition held at the Venice Biennale of contemporary Art in the Lebanese Pavilion from June 2007 onwards, On War & Love is an intimate and inspired evocation of Lebanon, from 1982 to 2006, and the crossed glances on a sentimental fight and a war at large.
On War & Love mixes writing and B&W/Colour photography to produce striking visuals, each composed of one or several images.
It is based on a diary written during the 33 days of the war in Lebanon in the summer of 2006.
It also plays the mirror game with images shot in Beirut in 1982 (the book's first part).
In 2006, between July 13th and August 14th, this series of compositions superimpose an intimate layer over a more political one, away from the regular media coverage.
It's a story about love.
A story about war.
A story about love in a time of war.
Reviews