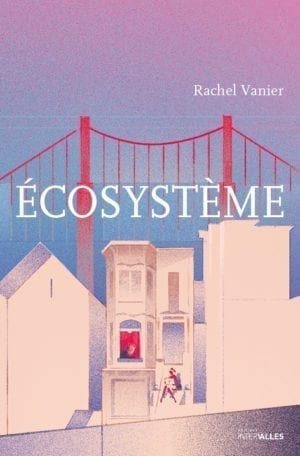 Published : 12 June 2017
288 pages
N° ISBN : 978-2-36956-051-7


Écosystème
Marianne and Lucas are antiheros of entrepreneurship. They have taken the plunge and created their own company, the dream of a whole generation of worn-out bankers and weary consultants, hoping that start-ups will give fresh meaning to their prolonged years of studying. But while their role-models make millions somewhere in the Silicon Valley, they struggle to get their project off the ground. And so they fly off to San Francisco to build castles in the air of this hi-tech Eldorado.
Marianne's mood swings and Lucas's bashfulness could almost go unnoticed with applications flying right and left, acquisitions galore and sky-high fund-raising.
A drastically modern comedy, Écosystème casts a cynical and tender eye on the ambitions of the third millennium generation and their inner fragility, hidden by their own excess. The novel follows the comical journey of two members of the 2.0 generation. Not heroes, not zeroes, they are the emblems of a time when castles are built for Nasdaq rather than in the air.
Reviews
"A tender but lucid vision of the start-up world." Le Point
"She sounds like Tom Wolfe's younger sister… A must-read to understand the world to come." Madame Figaro
"Start-ups now have their own novel." Midi Libre
"Écosystème brings a crude perspective to the dreams and frailties of young entrepreneurs." Les Echos
"Despite the extravagant ambition and robotic empathy of the generation it describes, this hi-tech comedy manages to remain deeply sensitive." Le JDD
"A realistic novel—down to the last detail." Challenges